Google Doodle today celebrates the 103rd birthday of German glass chemists Marga Faulstinch. She is known as one of the greatest female inventors. She had developed over 300 kinds of eye glasses and holds about 40 patents till the date. Faulstich worked at Schott Glass Company for 44 years and was the first female executive to have worked there.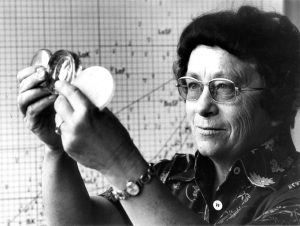 A talented young woman, Faulstich quickly advanced in her career – from graduate assistant to technician, then to scientific assistant, and finally to scientist. Her fiancé died in the Second World War, and from then on, she focused only on her career. In 1942 she studied chemistry while continuing to work at Schott. She could not finish her studies because the situation changed after the Second World War. Jena belonged to the Soviet occupation zone; however, the most advanced glassmaking facility in the world was located in Jena and the Western Allies wanted to obtain and use this know-how. Therefore, 41 specialists and managers of Schott AG were brought to the western sector, including Marga Faulstich.
Marga Faulstich received international recognition for the invention of the lightweight lens SF 64, for which she was honored in 1973. In 1979 she retired after working at Schott AG for 44 years. She spent the following years travelling to distant lands, but still gave lectures and presentations at glass conferences. She died on 1 February 1998 in Mainz, at age 82.